Web Based
Petrol Pump
Management Software
Accounts – Inventory – Billing - GST Ready- SMS -Email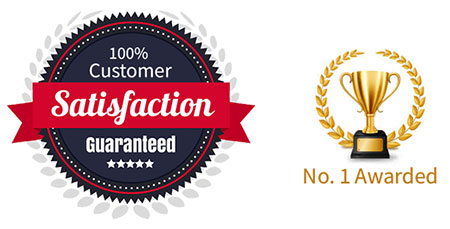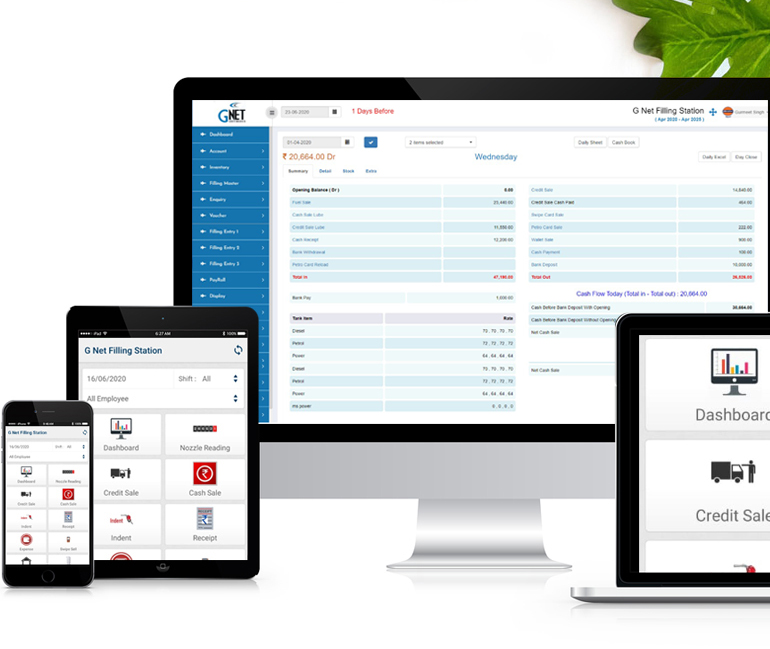 ---
Online Version
100% Customer Satisfaction
Mobile App
Running on 1500+ Outlets
Offline Version
GST Ready
---
Key Features
Pump Operations
Meter Reading
Dip Reading
Density
Purchase with Tanker Details
Swipe Card/ Wallets (Paytm, Mobiquick etc)
Salesman wise Reports
ShiftWise Reports
Self-Reminders
Evaporation
Cash Denomination
Fuel Sampling Stickers
Multi Stock Point Options
Accounts
Vouchers
Ledger
Trial Balance
Balance Sheet
Cash Flow
Cash Book
Customer Statements in Excel/ PDF
Debtors Management
Outstanding Ageing Reports
Month wise – Periodical Reports
Billing
Cash Billing
Credit Billing
Running Short Credit
Counter Billing
Mobile App Billing from Android Phone
Direct SMS / Email to Customers
Month wise/ Period Billing / Vehicle wise/ Itemise many formats
Inventory
Stock Ledger
Stock Status
Itemise Profit /Loss
Tank wise Stock
User Control
Fully Selected work control Access
Modify/ Delete / Add/ View rights
User Login Time and IP Address Log
Payroll
Employee Attendance
Employee Salary Calculations
Employee Ledger
You feed & you get
Day Closing meter reading
Cash sale lubes/GST bills
Swip card/wallets sales
Credit card sales slips
Receipt
Payment
Bank Deposit
Dip
Attendance of Employees,
Purchase Invoice VAT, GST
Dailysheet with all the transactions
Cash book
Day book
Ladger
Trial balance
Trading A/C
Profit and loss A/C
Balance sheet
Stock Reports
DSR
Inspection Report
Period bills of Credit parties
Customerwise profit loss
Interest calculations
Toll tax reports
VAT/GST Reports
SMS
Auto E-mail
Party statement on WhatsApp
Employee salary slips
Employee ledger
Many more
A Complete Management of Petrol Pump
Running 1500+ Outlets All over India, Since 2001 (18 Yrs of Success)
---
What Client Say?
People love our work and they always be with us as a family, some of client
reviews is given below please see and asume our service.
"Using from Last Sixteen Years , Best Product Best After sale Service"
"I Am using Pumcount from Last 14 Yrs Exceelent Product Excellent Delivery Welldone Team G Net "
"I proud my decision to go with G Net Online Version now I can control my Pump from Mobile"
"Best Product using from Last 12 Years Best of luck G Net Softwares"
"First used their Offlie version now using Online very much satisfied and recommend others."
"Now I am able to Handle my pump on the go Thanks Team G Net"
"Excelant Superb Fantastic , The Day I start using Online version I loose all my tensions to maintain my Petrol Pump , Now its very smooth and from anywhere"
"Running a big outlet is not so easy but when you the product like PumpCount and excellent after sale service then this will help you a lot"
---
Contact Us Now
If you have any quires or have any project fill free to contact us
Our support team is available for you.
Our Location
SCO 13, 2nd Floor , Sector 125 Mohali Chandigarh
Our Phone
+91-98140 02310
+91-92195 60089
Our E-mail
contact@gwebspace.in
Our Support
contact@gwebspace.in
---
Call us for Demo +91 9814 0023 10 - +91 9219 5600 89